How to Change the Battery in Your Mercedes Key Fob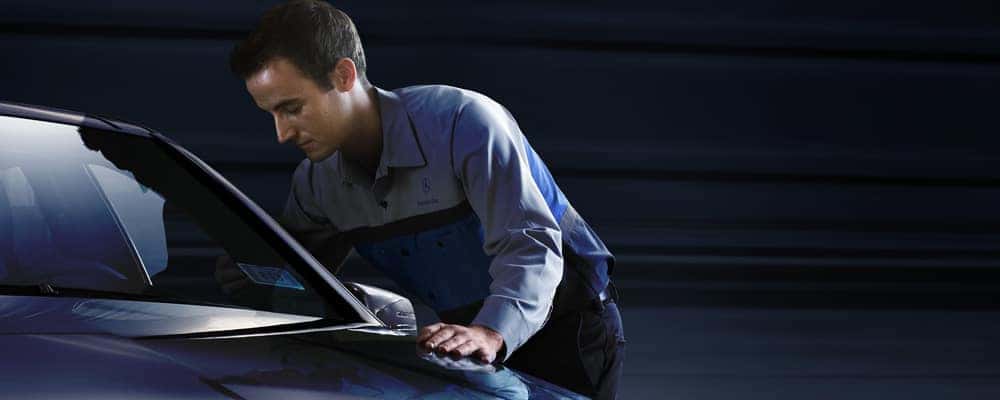 Is your Mercedes-Benz key fob about to die? There's no need to worry. Mercedes-Benz of Greenwich is here to teach you the warning signs to watch out for as well as how to change the battery in your Mercedes key fob. Use our handy guide, or contact us if you need any help along the way!
When a Mercedes-Benz Key Fob Battery Needs Replacement
There are a few key warning signs to watch out for when it's about time to change your Mercedes-Benz key fob. These include:
Your vehicle becomes more difficult to start. If it takes several minutes to turn on or multiple tries to start, your key fob may have a low battery.
You can't lock/unlock the doors or employ the panic alarm.
Your dashboard shows a warning sign that shows an issue with the charging system.
If any of these warning signs occur, it's a good idea to be proactive and change the battery in your Mercedes-Benz key fob to avoid any issues on your Rye drive.
Replace Your Mercedes-Benz Key Fob Battery
Time to replace the battery in your Mercedes-Benz key fob? Follow these simple steps:
Determine Key Type: Check if you have a Chrome Key or a Smart Key — this will factor into changing the battery.
Choose the Right Batteries: A Smart Key requires two CR 2025 batteries; the newer Chrome Key only requires one.
Smart Key: In order to change your Smart Key battery, pull the latch at the end of the key holder, put your key horizontally into the open slot, then take the battery compartment out. Now you can replace the batteries.
Chrome Key: For this key type, pull on the tab at the bottom of the fob, push the key into the narrow end of the slot to remove the cover, then simply replace the battery.
Explore Mercedes-Benz Service Costs at Mercedes-Benz of Greenwich
If you need any assistance while replacing your battery or have any Mercedes-Benz service questions, such as "Why is my steering wheel shaking," be sure to contact our service center to cover your service needs for reasonable prices. Contact us with any questions you have, and be sure to check out our service specials before making your next appointment!
Mercedes-Benz Service Specials