What is the Fastest Mercedes-Benz Car?

One of the questions we're often asked is, "What is the fastest Mercedes-Benz car?" That's a tough one to answer! The brand has built numerous fast cars over the years — many of which were/are Mercedes-AMG® vehicles. While we can't necessarily narrow our answer down to just one, we can give you a list of the models we think are the fastest. Read on to learn more about some of the fastest cars from Mercedes-Benz!
---
---
What Are the Top Five Mercedes-Benz Fastest Cars?
Whether you're searching for a lightning-fast Mercedes-Benz roadster, coupe, or sedan, you have no shortage of options for your next Rye excursion. Any Mercedes-Benz has the potential to be speedy, but there are a few that have stood out over the years. Here are five of the fastest Mercedes-Benz vehicles:
2014 Mercedes-AMG® SLS Black Series
2007 Mercedes SLR McLaren 722
2015 Mercedes-AMG® E 63 S
2009 Mercedes SLR Stirling Moss – 3.5
2017 Mercedes-AMG® CLS 63 S 4MATIC®
What is the Fastest 2019 AMG® Model?
Want a newer model? Consider the Mercedes-AMG® lineup — these vehicles are built for speed and high performance. The following AMG® compact cars can reach 60 mph from a standstill in under 3.9 seconds:
Mercedes-Benz AMG® C 63 S Sedan
Mercedes-Benz AMG® E 63 S Sedan
Mercedes-Benz AMG® GT S Coupe
Mercedes-Benz AMG® C 63 S Coupe
Mercedes-Benz AMG® GT C Roadster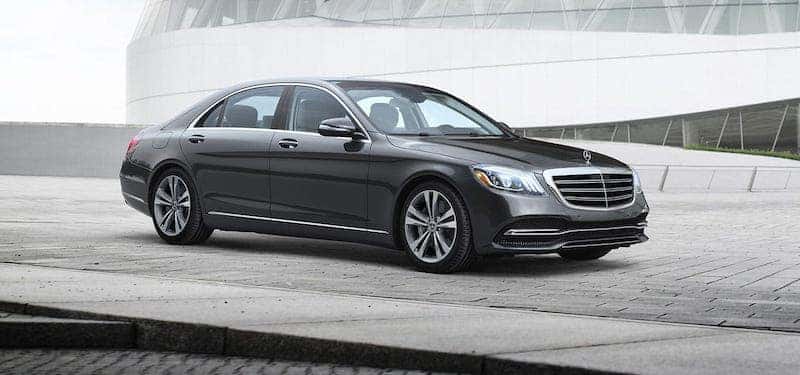 What is AMG®?
AMG® is the high-performance division of Mercedes-Benz. Some of the most powerful cars in the world are designed and manufactured by AMG®. When you choose an AMG®, you're getting a vehicle that's not only luxurious but motorsports-inspired as well. Each model is equipped with exclusive AMG® performance parts that are designed to deliver exceptionally smooth handling, sharp turn ratios, and pulse-pounding speed.
Explore Mercedes-Benz & AMG® Vehicles at Mercedes-Benz of Greenwich!
Ready to explore our Mercedes-Benz and Mercedes-AMG® vehicles in person? Contact us at Mercedes-Benz of Greenwich to schedule a test drive near Stamford and New Canaan! Whether you're curious about the AMG® C-Class or AMG® E-Class, we can help you find the model that suits your lifestyle!