Mercedes-Benz PRESAFE®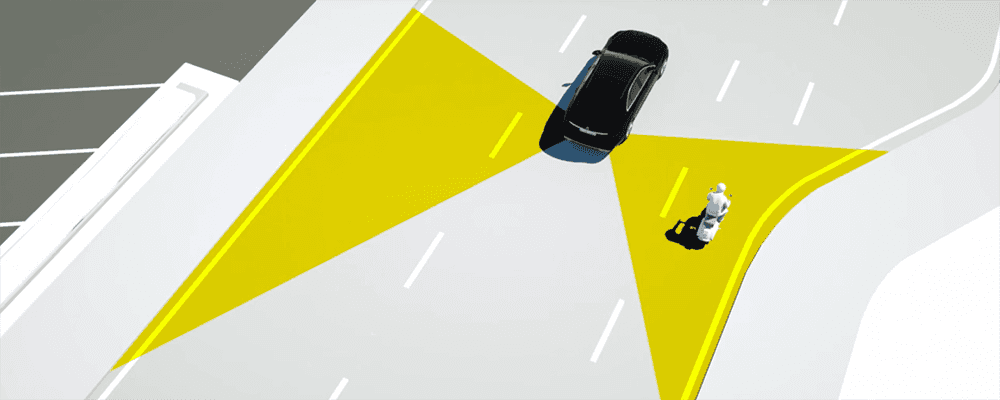 The Mercedes PRESAFE® system activates if an accident is about to occur. It takes precautionary measures to ensure the safety of you and your passengers, and it's available in many Mercedes-Benz models. Find out more about this high tech safety system at Mercedes-Benz of Greenwich near Rye.
What Does the PRESAFE® Mercedes-Benz System Do?
If your Mercedes-Benz vehicle senses that an accident is about to occur, the PRESAFE® system kicks in. It takes the following steps to protect you from harm:
The front head restraints adjust for maximum crash protection. They move to the best position for preventing passenger injuries.
The windows and sunroof close if a rollover is possible. This helps to prevent debris from entering the cabin.
Increased tension in the front safety belts protects occupants from injury.
In addition, select models emit a tone that causes a reaction in the inner ear which protects your hearing from loud noises. The PRESAFE® and PRESAFE® Sound safety systems work in tandem with other Mercedes-Benz features to give you more peace of mind while exploring Stamford and beyond.
Which Mercedes-Benz Models Include PRESAFE®?
The Mercedes-Benz PRESAFE® system is included standard or available with the following models:
Mercedes-Benz C-Class
Mercedes-Benz E-Class
Mercedes-Benz S-Class
Mercedes-Benz CLA
Mercedes-Benz CLS
Mercedes-Benz GLA
Mercedes-Benz GLC
Mercedes-Benz GLE
Mercedes-Benz GLS
Mercedes-Benz SLC
Mercedes-Benz SL
To find out if your next Mercedes-Benz model includes PRESAFE®, get in touch with Mercedes-Benz of Greenwich today.
What Does "PRESAFE® Functions Limited" Mean?
If your vehicle displays "Pre Safe Functions Limited," Mercedes-Benz service may be needed. It will show this message on the vehicle's information panel located just behind the steering wheel. It usually means a sensor needs adjustment or cleaning. Either way, schedule service with Mercedes-Benz of Greenwich and have a certified technician take a look.
Turn to Mercedes-Benz of Greenwich for Safety Information
We're happy to help you learn about other Mercedes-Benz safety systems, from ATTENTION ASSIST® to Active Brake Assist. Contact Mercedes-Benz of Greenwich with any questions, or plan a trip to our showroom near Stamford.